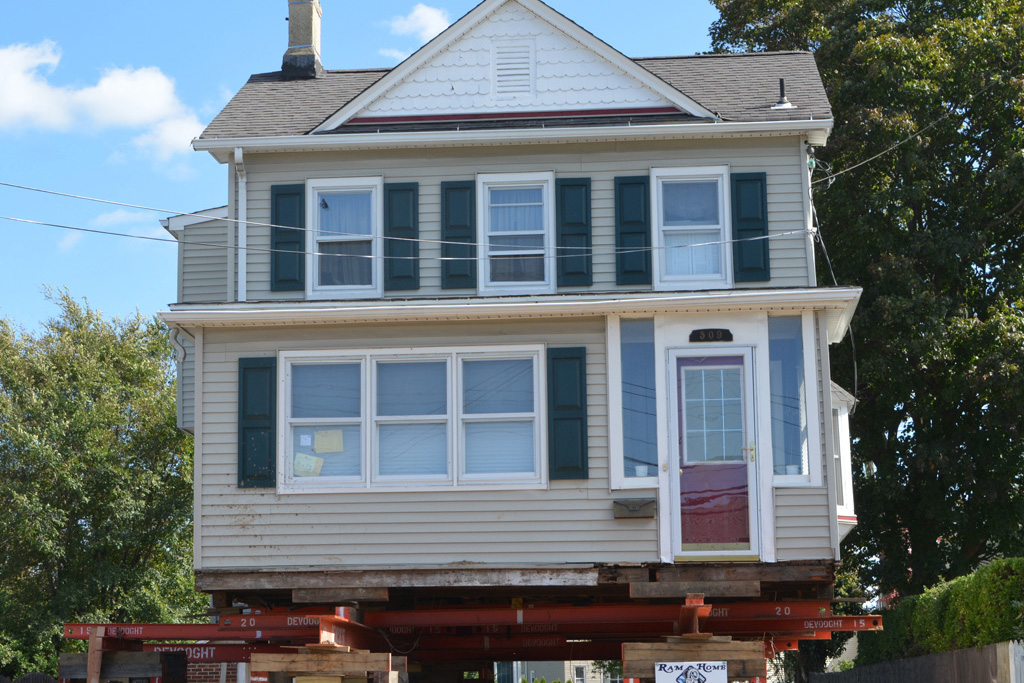 29 Oct

Why You Need an Architect for Your House Lift
Folks up and down the East Coast learned some valuable lessons after Hurricane Sandy blew through, like the importance of backup generators, lots and lots of batteries and that sometimes houses needed to be lifted several feet off the ground.
Like a lot of homeowners who experienced flooding during Sandy, you've decided to raise your house too, maybe for insurance purposes or to be ready when the next storm of the century blows through.
But where do you start?
Many homeowners hire an architect as their first step towards lifting their home and it's not just because they want the end product to look pretty. Here are 5 great reasons to have an architect help raise your house:
When it comes to raising a structure and placing it down on a new foundation, precision is key. The architect you hire – who will be well-versed in base flood elevations and local zoning codes – will take careful measurements to calculate the structure's load and expertly design a house lift that will withstand future flooding.
An architect can help design additional alterations to the exterior – like porches and stairs – as well as to the interior of the structure, such as a stairway leading up to the main floor. Engineers are not licensed to perform that type of work.
You've heard the horror stories: the extensive delays and mountains of paperwork required to get your local building officials to okay your project. Your architect can fill out detailed permit and zoning forms and help navigate the confusing approval process required by your municipality.
Speaking of local building departments, most architects worth their salt have relationships with many of the inspectors and zoning officials in nearby towns and know what is needed to get plans approved quickly and efficiently.
Homeowners don't want their house to look like it's towering on top of 10 feet of foundation. An architect employs design techniques like building dirt up around the structure's base and disguising a portion of the foundation with siding to help tone down the house's height and add to its curb appeal.
Since Hurricane Sandy struck the Jersey Shore area in 2012, Tony Condouris has designed plans for over 100 house lifts. In 2013 alone he was involved in over 50 projects.
If you are considering lifting your house, call our office today to schedule your free estimate and start the process.